STORIES
& PHOTOS



YUGOSLAV AVIATION DISCUSSION BOARD

About site:
This site was originally intended to provide some modeling information on Yugoslav aviation to non-Yugoslav speaking modelers since material on Yugoslav military is rather scarce in English and other languages.
Accordingly, I had initially intended to upload more technical, historical and model information than this site holds now. However, NATO started Air campaign on 24. March, there were a lot of new ideas and that?s where my efforts were mainly directed for the past 14 months.

About club:
YUModelClub is an organization of modelers dedicated to sharing and advancing the hobby with anyone interested in building plastic models.
Meetings of the YUModelClub are every Wensday at 19:00 at the cafe "17" (Nish, Yugoslavia).
Each year our club hosts model contesst.
HISTORY OF YUGOSLAV AVIATION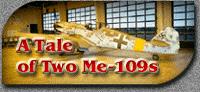 Stories about aircraft in Yugoslav aviation during WW II More....
MODEL OF THE MONTH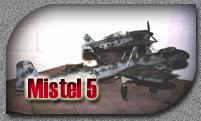 Model gallery More....
MODEL CONTEST NISH - 2000

CONTEST RESULTS